Consider NEMT insurance that's unique to your business.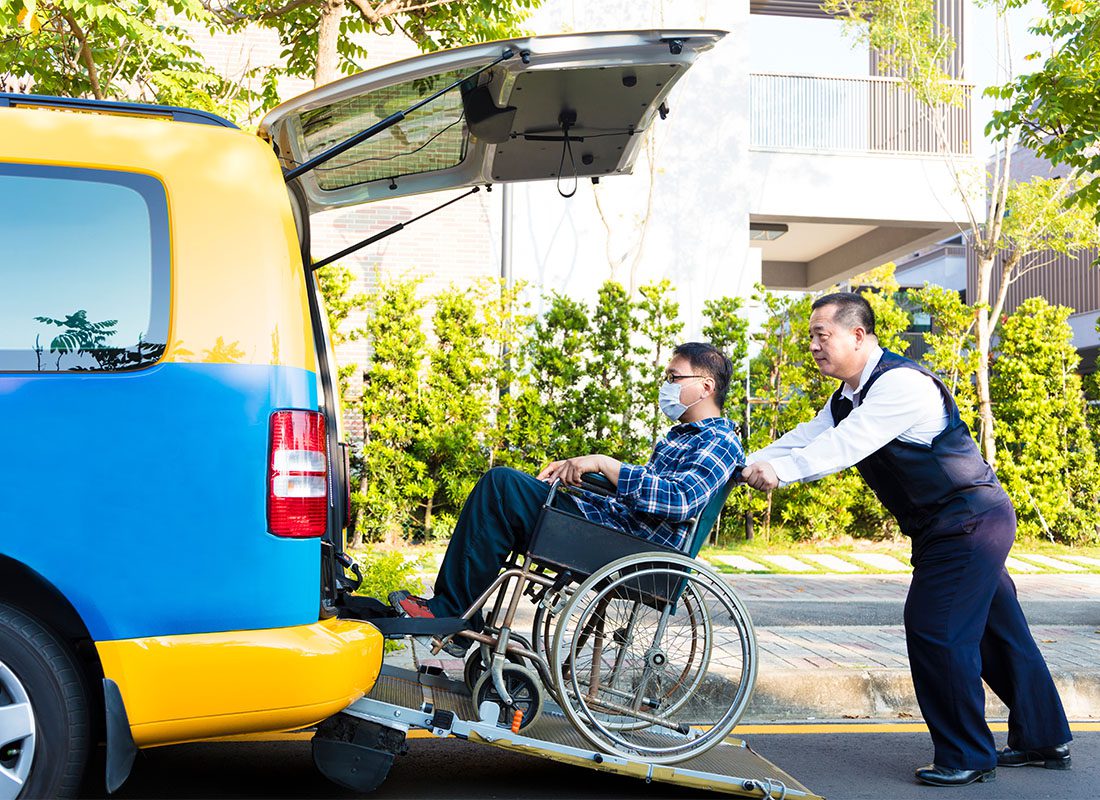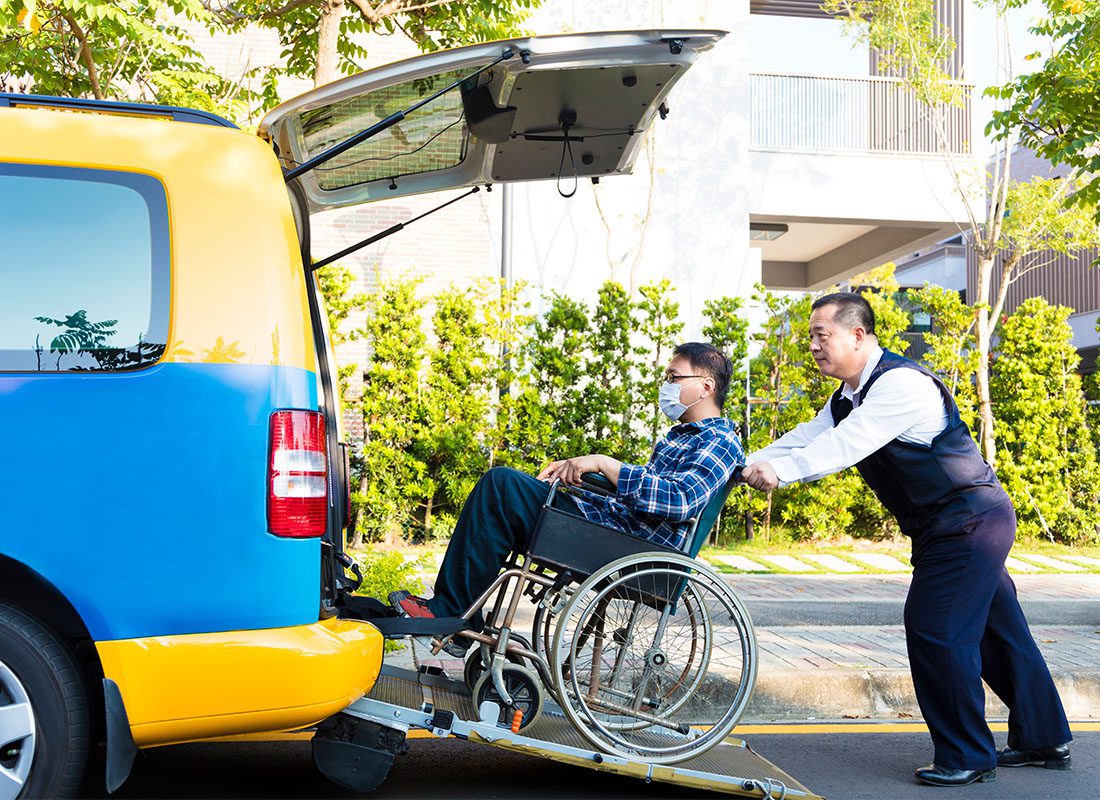 Buying insurance for your non-emergency medical transportation (NEMT) business? Start here.
Non-emergency medical transportation insurance coverage.
Don't get frustrated trying to do this by yourself! Creating a non-emergency transportation insurance policy takes some time and it can take a lot of work to do it correctly. Typically, non-emergency transportation companies require some combination of the coverages listed below in order to transport patients for Medicaid or for a private medical facility:
Auto Liability
General Liability
Workers' Compensation
Professional Liability
Hired and Non-owned Auto Liability
Abuse and Molestation Liability
Assault and Battery Liability
Factors that influence the cost of NEMT insurance.
Recently, I read an email from a prospective client who asked me to give them a ballpark premium for non-emergency transportation insurance in Georgia. I thought to myself, "The answer is, that's a great question!" Premiums for non-emergency transportation insurance vary vastly from one account to the next. I can tell you with all honesty that I have renewed two non-emergency transportation accounts this month: One is paying $4,000 per vehicle, and the other is paying $11,000 per vehicle. They are both doing the exact same thing. The difference?
Operating Policies and Procedures
Hiring Practices
Vehicle Maintenance Procedures
First Aid Procedures
Operators Driving Records
Experience Level of Managers
Claims History
Understanding non-emergency medical transportation insurance costs.
To give you an analogy, what they were asking is somewhat like walking into a doctor's office and saying, "How's my overall health?" The doctor would most likely respond, "Let's get some vital statistics and run some tests and then I'll be able to tell you." In order to get pricing for any non-emergency medical transportation insurance policy, I first need to get someir company's 'vital statistics'. Obviously, the objective is to get them as close to the lowest end of the pricing spectrum as possible, but that depends on those factors I mentioned above.
Medicare and Medicaid.
In many states, Medicaid will only contract with one specific company, such as Logisticare or Southeast Trans in Georgia. Those companies subcontract out the Medicaid trips to the actual providers. All these companies have different non emergency medical transportation insurance requirements in their contracts in order to drive for them.
Similarly, private pay facilities (such as nursing homes) have similar requirements. We are happy to review the contract requirements while we are quoting your non-emergency transportation insurance, to make sure that it gets set up right the first time.
Some frequently asked questions and common problems we hear.
Below are some most frequently asked questions and common problems we hear from our clients before moving over to our agency.
How to change insurance companies.
Shocking, I know, but sometimes people just want to fire their insurance agent. It's a sad realization that good insurance has become a rarity. When an insurance policyholder wants to change insurance agents but keep the same carrier, they must provide the new agent with an Agent of Record letter. This grants the new agent legal authority to represent the policyholder with the same insurance carrier. Most non-emergency medical transportation insurance carriers are legally bound not discuss a policyholder's account with an insurance agent unless they are the agent of record. An Agent of Record letter gives the new agent rights to receive all communications on behalf of the policyholder.
How do I know I have quality insurance?
Our definition of quality insurance may be different than other carriers, and honestly it could be different than what you are looking for. We believe that quality non-emergency medical transportation insurance coverage for you is based first on good insurance coverage and second on lowest available cost. Many people when shopping for insurance only use price as a factor of their decision. This is a very dangerous gauge of value. Our Georgia insurance company believes you take many factors into consideration in attempt to find the best fit for you. Consider the following when shopping for insurance and ask your prospective insurance agent these questions and learn what is the option fit for you.
Is the agent trustworthy?
Is the agency personable?
What level of care should you expect?
What resources are available to you?
What does the claims process look like?
What to look for in an insurance agent.
An insurance agent is different than an insurance quote. An insurance agent provides guidance, advice and assistance while and insurance quote is information on the price of coverage.
We begin with an insurance quote but then pair you with an agent who is well versed in non-emergency medical transportation insurance. Many companies stop with the free insurance quote and do nothing to take care of you afterward. From our insurance agent's experience relationships make all the difference. Be sure you consider your relationship when choosing an insurance agent.
How to buy insurance with confidence.
With anything, we feel most confident on our decision when we are most educated. Our agents want to help you understand your insurance needs and coverage options. You can shop your insurance on your own to learn what options exist or you can ask one of our agents to shop over 30 insurance carriers and return to you the results.
You have to know and understand what you are comparing to be confident in the product you are buying. We aren't able to write insurance with EVERY carrier available to you and we recommend you compare our offer to carriers we don't write with. We will do everything possible to provide you with the best insurance available, and if you aren't satisfied you can explore the options for yourself and put us to the test. When you buy non-emergency medical transportation insurance coverage through Southern States Insurance, you can be confident you are buying a good product.
Advantages of working with Southern States Insurance.
As a client of Southern States Insurance, you pay for more than a policy with our letterhead. We believe insurance is what can bring healing in tragic times of life. We want to see our clients succeed and thrive in their fields and with insurance they are able to continue to succeed even when setbacks occur. Our Insurance company builds relationships with our customers to best understand their risks and insurance needs. If there are ways to save—we will find them. The price you pay you can be confident is the cheapest price available because we have shopped your coverage with numerous insurance carriers.
Why choose us?
With Southern States Insurance you get more than an insurance quote you get an insurance agent who works to see you succeed.
Quotes From Numerous Insurance Carriers
Personal Agent Relationship
Available Resources to Minimize Risks and Cut Costs
Invested in Your Success
In Your Community
Are you interested in non-emergency medical transportation insurance for your business? Contact us to discuss your options.
Step 1

Fill out the form.

Step 2

Review your options with us.

Step 3

Get the coverage you need.
Non-Emergency Medical Transportation Insurance Quote Request
"*" indicates required fields