Security guard insurance helps safeguard you while you protect others.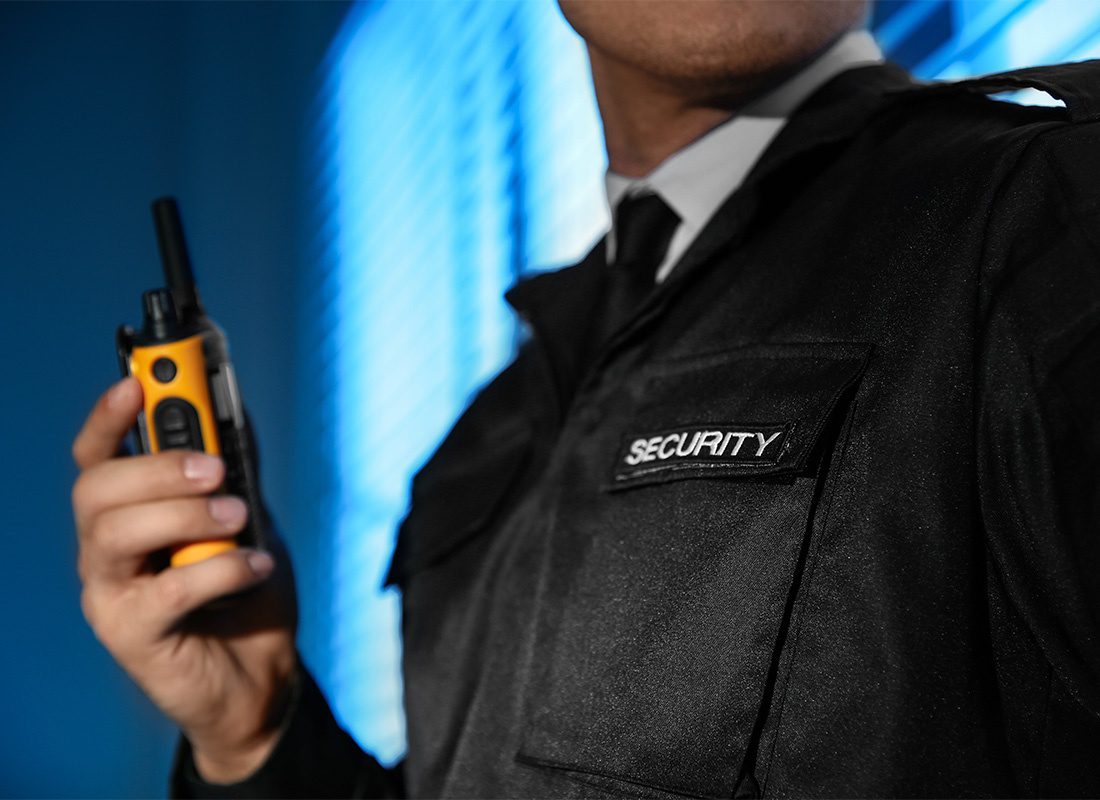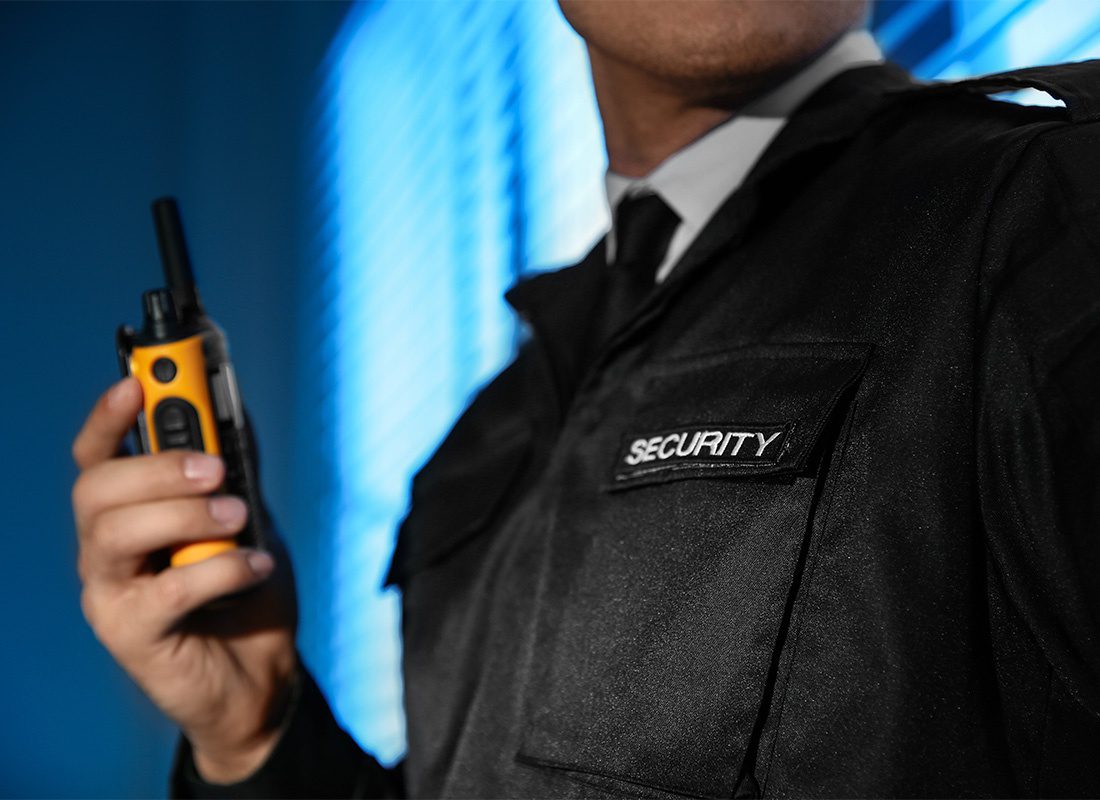 You protect people every day. Consider insurance that's unique to your security guard business.
How the risks security guards face are different.
Armed security guard insurance can certainly cost more than unarmed guards. But that doesn't mean policy coverage is all that different. There's no cookie-cutter insurance policy for any security guard. Let's take a look at what each type of security guard needs.
Armed security guard insurance.
The first hurdle you may encounter shopping for armed security guard insurance are carriers that include "Reinsurance Treaty Violation Penalties" for insuring armed guards. Many insurance carriers prohibit writing insurance for armed security guards. And I think the reasons are obvious. Good news, though! We have access to several markets that provide armed security guard insurance. Armed security guard coverage can be tricky and it's important to work with an agent who has experience. With our history and experience insuring both armed and unarmed guards we can help you understand your risks and requirements no matter the level of experience or size of your security company.
Unarmed security guard insurance.
Unarmed guards may not carry a firearm but often a club, stun gun, chemical spray, or a nightstick. If your security employees carry any of these non-lethal enforcement devices, it is essential guards receive proper training and licensing. With both unarmed and armed security, it's important that your insurance policy be written properly so your security company covers the right risks.
Security guard insurance coverage.
Every security insurance policy requires different coverages with unique needs. Our insurance agency can tailor a policy specific to your security company that can include (but certainly not limited to) many of the following coverages:
General Liability
Professional Liability
Incidental Medical Malpractice
Assault and Battery
Client Property Coverage
Crime Coverage
Auto Liability for Patrol Services
Abuse and Molestation
Lost Key Coverage (Client Re-Key Costs)
False Arrest
Umbrella/Excess Liability
Workers' Compensation
Types of guards we insure.
Security Guards
Security Consultants
Executive Protection
Personal Protection
Private Patrols
Undercover Guards
Doorman
Armored Cars
Multiple quotes from AM Best "A" Rated (or higher) insurance carriers.
Interest-free or low-interest payment options.
A dedicated agent you can contact anytime for help.
Competitive pricing.
Coverage availability in almost every state.
Factors that affect insurance premiums.
The risk exposures differ for each security company. In order to have the best insurance protection, you'll want to talk with an insurance agent who understands the security guard insurance market.
Did you know?
Anytime a loss occurs to the property or person of a customer from services provided by the security agency, such as fire and crime, the security service will have to account for how it failed in its professional duty.
If the security service carries firearms, all federal, state, and local statutes must be followed.
Guards carry unique exposure to property requiring background checks of all employees. These can include verification of criminal records, education, and employment background.
Without firm procedures and signed written contracts noting where services are to be taken and not taken, security guards are exposed to higher levels of risk and lawsuit.
Speak to an experienced specialty insurance agency.
Security operations vary in responsibility, risks, and size. No matter if your agency provides guards and security for customers' premises, provides alarms and security systems, or responds to calls, it's important to have security guard company insurance in place.
Are you looking for security guard insurance? Contact us to discuss your coverage options.
Step 1

Fill out the form.

Step 2

Review your options with us.

Step 3

Get the coverage you need.
Security Guard Insurance Quote Request
"*" indicates required fields